Matches Booked on Stoke Bardolph
The club
Cashmores Match Group
has booked a match on the
8/7/2017
for
15
pegs
The club
Vale Ac
has booked a match on the
30/9/2017
for
30
pegs
The club
Mosborough Miners Ac
has booked a match on the
13/8/2017
for
24
pegs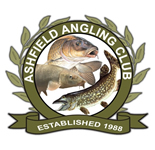 Welcome to Ashfield Angling Club


Ashfield Angling club was formed back in 1988 by a group of 88 anglers from the Kirkby in Ashfield area who took the opportunity to lease both Gunthorpe and Hazelford Weirs.
Since then the committee has grown the club significantly by providing high quality waters at a reasonable cost to it's members. We now have 800 members and many top quality angling venues in the Newark and Notts regions.
We are dedicated to providing quality pleasure and specimen fishing venues for our members and are continually looking to expand our venue numbers. Our club has a top level profile within angling circuits and boasts a large waiting list every year.
As a member of Ashfield Angling Club you can be assured that your fishing will be top class, our Rivers Lakes and Ponds contain some prize Barbel, Carp, Bream, Pike and many other fresh water species which are guaranteed to keep you wondering what your next catch will be.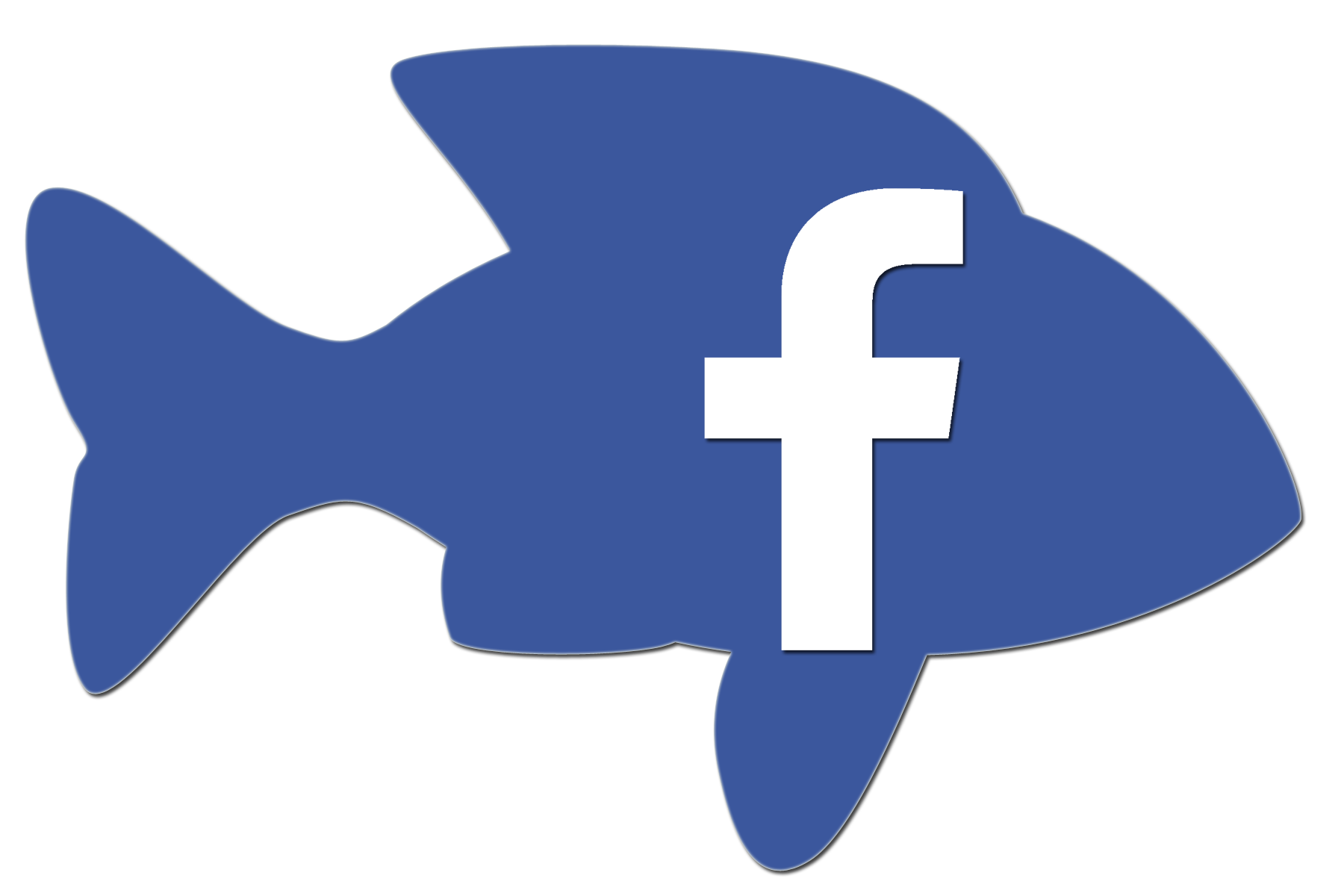 <<<< Members Click on the fish and join our Official Facebook Page >>>>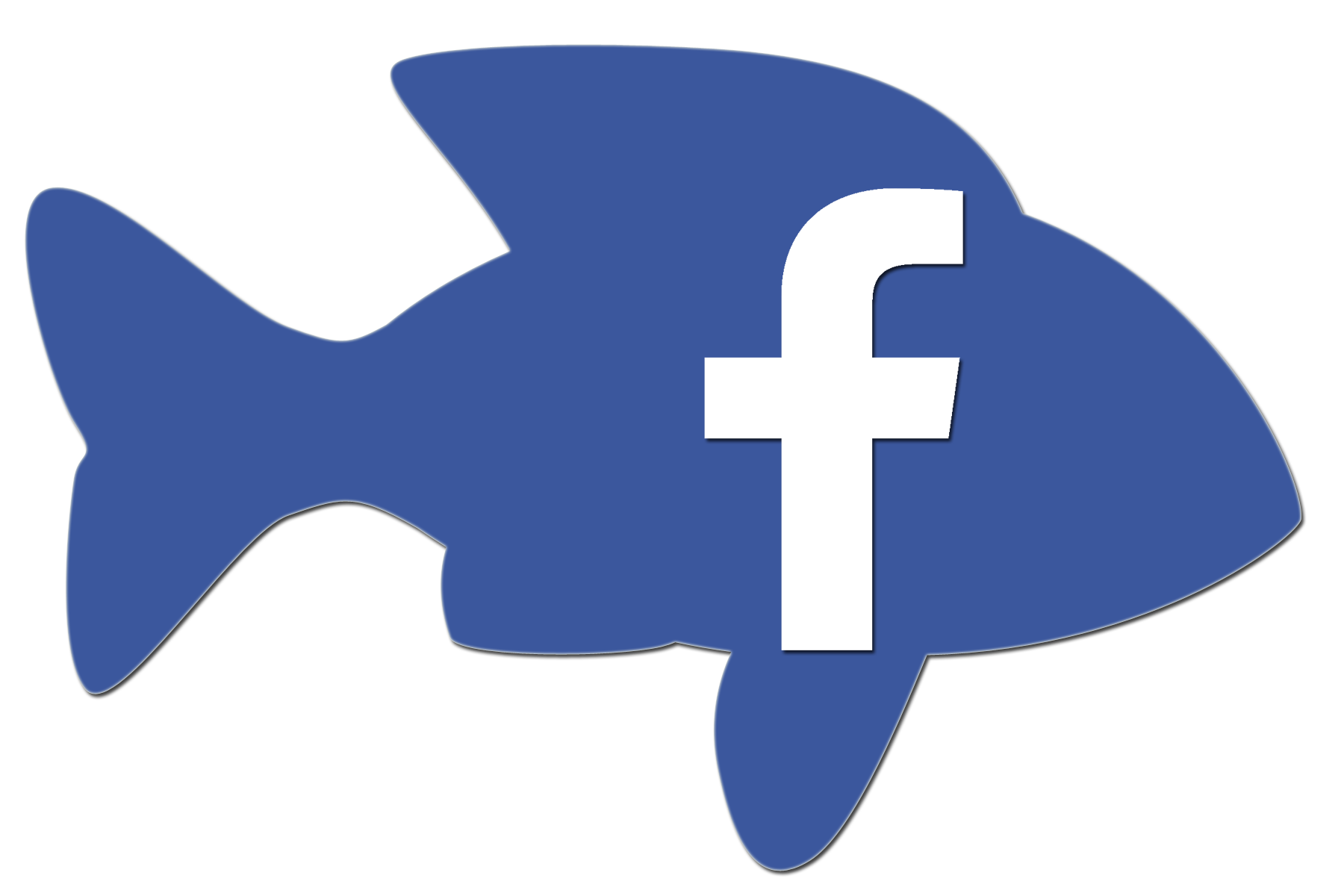 Latest News
PAC Charity Event on Dollar on the 22nd January 2017
Dollar will be closed to members from 8AM-4PM on 22/1/17, this event is expected to raise around £500 for charity. We are keen to help raise money for charity in this way and will continue to assist where we can with any angling related good causes. Thx

Membership Renewal Day 4th February
Hi All, I have now got a firm booking for the renewal/social day for this year.It will be held at the Cross Keys on the 4th February 2017 from 12 till 4pm. Please bring your membership card with you if possible. You will need to fill in a simple form on the day, if you are definitely coming if you could let me know that would be great. maxrad65@hotmail.co.uk,See you there.Cross Keys, Main Street, Burton Joyce, NOTTINGHAM, NG14 5DX map here

Members are reminded that Membership renewal is due before 28th Feb
To retain your membership you must renew before 28th Feb- to renew click here .
Stoke Weir Cattle Grid Broken - Take care
Thanks to a member(Jack) for letting us know about this: The second cattle grid at Stoke weir, the one near the car park has one snapped bar that has caved in which may cause you to bottom out. Our Bailiff is sorting this out with the farmer please take care until this has been fixed

Junior Photo Competition Winners
From Maxine: "Today has been a really great one. Colin and I met up with Memphis and Kyle, the juniors in the photo comp winners to give them there prizes, their faces say it all. We would like to thank a few people who very kindly gave the kids those great big smiles by donating the prizes for them; you have all been very generous. Andrew Brown for the camera, Memphis was taking photos within minutes. We have two tackle shops to thank, Tony & Karen at Horncastle Angling Centre for the Shimano Reel and Shimano caps, and Tony & Wayne from Future Fishing for the 2 x Wagler Rods. Without you all the smiles on the kid's faces would not have been possible."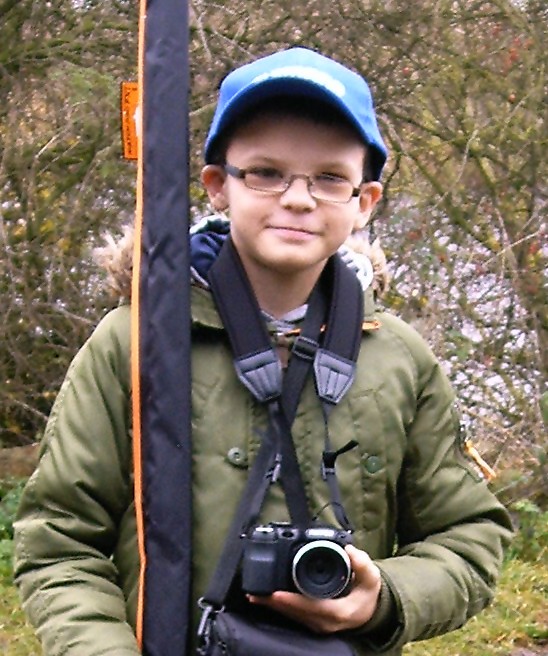 Club Photo Competition Winner 2016
Congratulation to Bob Beal who will receive one years free membership for Winning the Photo Competition, over 100 votes were cast by members on our Facebook Page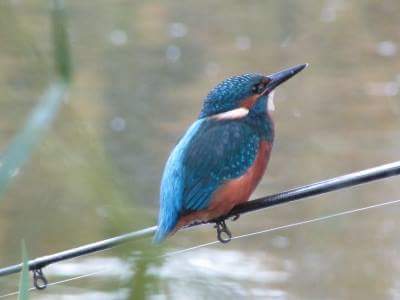 Ashfield Bailiffs meet Kevin Pearson from the Angling Trust
Comments from the AT: Just spent a great evening talking with the bailiffs of Ashfield Angling club in Notts. Some very dedicated people who give up a lot of their time to protect their waters on and around the Trent. VBS is there to support club bailiffs so hopefully we'll see the club represented very soon.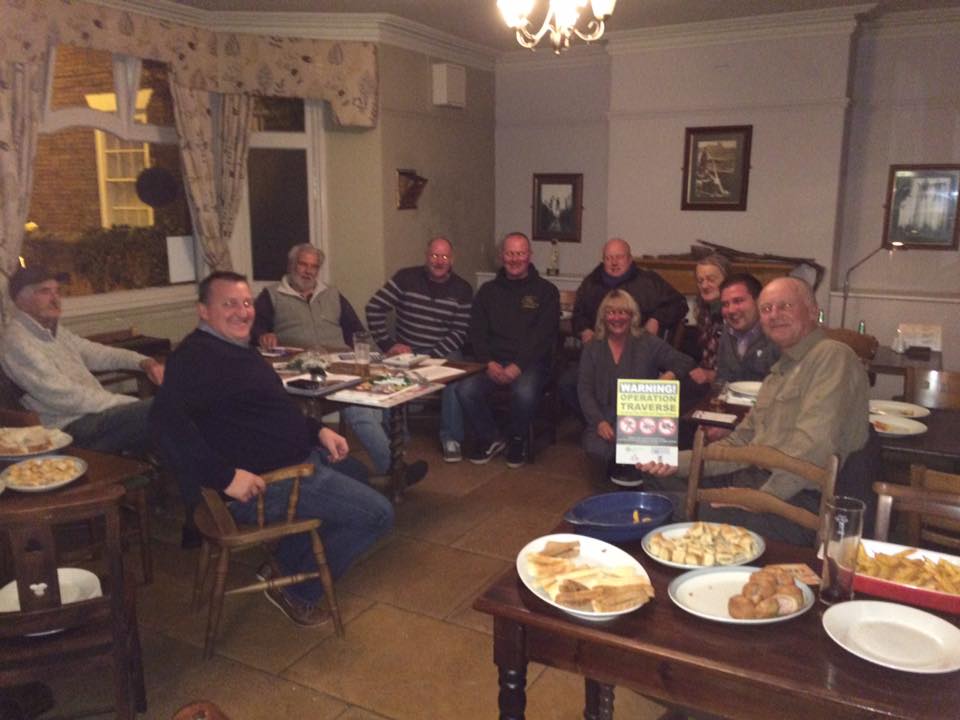 Thrumpton is Dawn till Dusk
Members are reminded that Thrumpton is dawn till Dusk only - this rule is strictly enforced anyone breaking it is jeopardising their membership! Dawn till Dusk Times here
Mick, one of our Thrumpton Bailiffs, has put signs up at the entrance with weekly Dusk and Dawn times.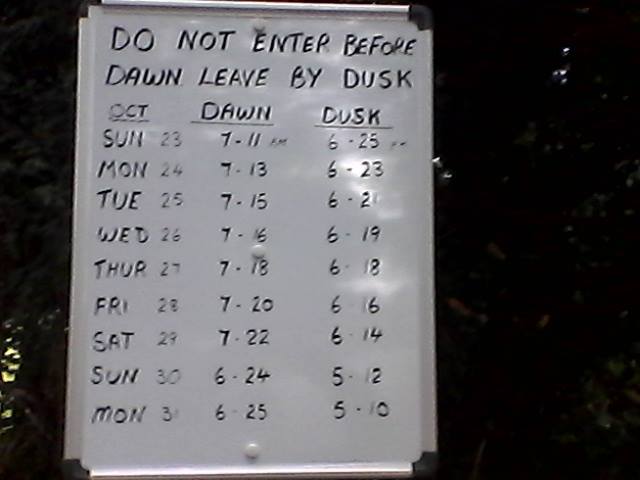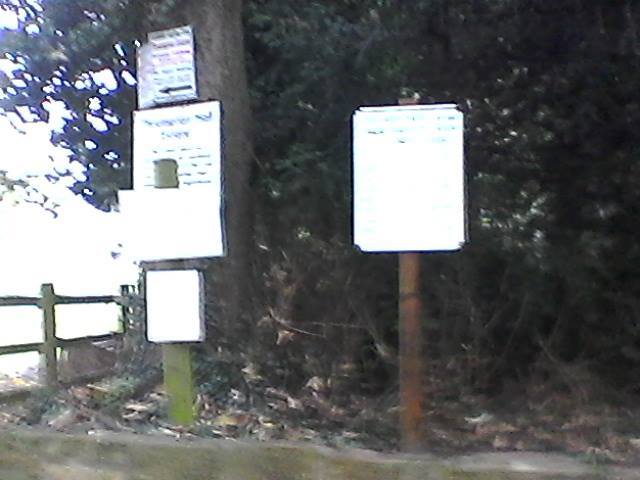 VERY IMPORTANT KHV NOTICE- ITS NOW AT COTGRAVE!!!
We have taken advice from the Environment Agency and due to the recent local KHV outbreaks in Leicestershire and South Yorkshire we will be banning the use of keep nets from all of our still waters until further notice. All landing nets, weigh slings, carp sacks etc. must be dry before being placed in to the water, preferably via sunlight. Please also be aware that damp stink bags can also carry the disease. It will be treated as a very serious offence should this restriction be broken due to the danger presented to the health of our fish stock. Thank you for your understanding, hopefully we will be back to normality in the near future.
Koi herpesvirus (KHV) is a disease that affects all varieties of carp, is highly contagious and may cause up to 100% mortality. It can be transmitted by fish to fish contact and also via angling equipment and contaminated water. Signs to look out for include lethargy, damaged gills, sunken eyes, flaky skin mucus. If you see any carp displaying these symptoms please contact a bailiff or committee member asap.

Closed Season - How to report any Illegal Fishing
All River Fishing is now Closed until June 16th - No coarse fishing is permitted on rivers, streams and drains between 15 March to 15 June inclusive, and anyone found fishing illegally faces prosecution and a hefty fine from the EA. Our lakes are of course still open for members only.

How to report out of season river fishing
1. Never ever compromise your own safety, DO NOT attempt a citizens arrest - leave it to the authorities.
2. Call the EA on 0800 80 70 60 with location details and numbers fishing/ description and ask for an EA Incident number.

How to report ANY other fishing without permission when it is IN PROGRESS:
1. Never ever compromise your own safety, DO NOT attempt a citizens arrest - leave it to the authorities.
2. Report the incident via 999 State that this is an OFFENCE IS IN PROGRESS under the "Fishing without permission is a Schedule 1 Theft Act 1968".
3. Insist on receiving a CRIME NUMBER and a CALLBACK and that this is a MUST ATTEND incident
4. Then call the EA on 0800 80 70 60 give them the CRIME NUMBER, you should also get an EA Incident number.
If you are reporting this after the event, use 101 not 999.
If you come across any fixed lines, do not remove them, report it to the EA on 0800 80 70 60.
For Ashfield Venues please also inform the Club Chairman.
New Questions and Answers Page
Cant Login? How do i Join? When is the Renewal Date? How do Junior Members Join? Where can i fish on a day ticket? ...etc take a look at the new Q and A Page. You can fire questions through to us as well.

Recent/Older News Page
Recent news items can now be viewed here