Main Menu
Members Only Area
Advertise Here!
For a one off small yearly fee you can have your advert here...
Please contact Steve Ashworth for more information
Advertise Here!
For a one off small yearly fee you can have your advert here...
Please contact Steve Ashworth for more information
Advertise Here!
For a one off small yearly fee you can have your advert here...
Please contact Steve Ashworth for more information
France 2013-14 trip to Etang de-la Botte and the Grate Lake....
Hail! the triumphant heros return, the members of Ashfield Angling Club who travelled to France at the end of April have now submitted their photos and catch reports. If you would like to see how they got on, use the link on the left side main menu or follow this link to the page.
Membership Places for 2013/14
Memberships for the 2013/14 season are now on offer, please make sure you check your status on the waiting list. We are down to the last 8 places, if your name is on the waiting list please go take a look, you never know...

Health and Safety
Here you will see health and safety notices from our H&S officer and committee members
Mr Steve Brown.
Post Date
:
12/05/2013
Importance Level
:
Low
Comments
All aspects of the clubs health and safety policies are at normal levels.
STOKE BARDOLPH MATCH AND DAY TICKET REPORTS
Report Date : 5th March 2013
Report : The River Trent at Stoke Bardolph is Ashfield Angling Clubs Day Ticket and Match Venue.
Day Tickets are available on the bank.
Matches can be booked on-line via this web site.
The stretch runs from the bottom of Ferry Field at Ouse Dyke downstream past the Ferry Boat Inn and finishes at the end of the road stretch.
cars can be parked at the rear of the peg adjacent to the river road.
There are a couple of disabled pegs close to the Ferry Boat Inn with wheelchair access subject to suitable river levels and conditions.
Permanent pegs from 1 to 39 have recently been installed.
Expect to catch silver fish on conventional float and ledger tactics.
For the specimen angler barbel carp bream and pike are plentiful.
Please note predator fishing is only allowed from the 1st October annually.
Anglers must be in possession of unhooking mats when specimen angling.
National Close Season Regulation applies.

Posted by : Adi Faulkner
Tackling illegal fish imports - watch this video
Venue of the Month - Each month we will be profiling one of our venues. Our aim is to show new members and any existing members alike the different venues we hold. If you only fish one or two of our fantastic venues you will be given an insight into other waters and maybe encourage you to venture out and try new waters. You will need members area privileges to view the profiles, so if your not registered on the site then please do so.
All Ashfield Members are reminded that they must hold and be in possession of a current valid Rod Licence for every two rods they fish with. These will be checked by our Bailiffs annually and any member found fishing Ashfield waters without the relevant licence(s) will be expelled from the club immediately and reported to the Environment Agency.
Agency Incident hot line for Illegal fishing or Fish in trouble 0800 807060.
Get Legal, get your licences today, click here to buy yours online now!
Get Involved in our web site, As a member we would like you to send us feedback and comments by using the online forms on this site. If you would like to discuses anything about the club or anything that you think would be of interest to other club members then please get involved. You could tell us all how you are doing on one of our fantastic venues, or maybe you would like to bring something up at the next AGM, as long as it's clean then we would be more than happy to include it on the site for all to see.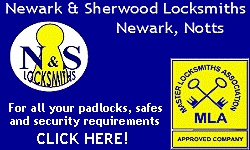 Lets have a chat about Fish Welfare.... Gaz Fareham and Richard 'Cash' Farnan talk about fish welfare... Trakker Fish welfare video go have a look
Match Bookings Any Angling club wishing to book matches on our Stoke Bardolph Road stretch can do so by e-mailing our club Stoke Bardolph bailiff Adi Faulkner or you could use this booking form.