Guest Area
Members Area
Log in to access
Welcome to Ashfield Angling Club Big Fish Donation Page


Please donate through the paypal "Donate" button below.
Many Thanks

MESSAGE FROM OUR CHAIRMAN - Phil Turton

It is with great sadness to announce that Simon Revell one of our members sadly passed away aged 46. Simons wife & family would like all proceeds & donations going to the Big Fish Fund at AAC as he was a massive supporter & loved big Carp. Unbelievable sentiment
All at Ashfield Angling Club would like to offer our deepest condolences to his family and the sentiment shown to his passion "carp fishing" will always be remembered by our fishing club
Rest easy Rev you will be missed feller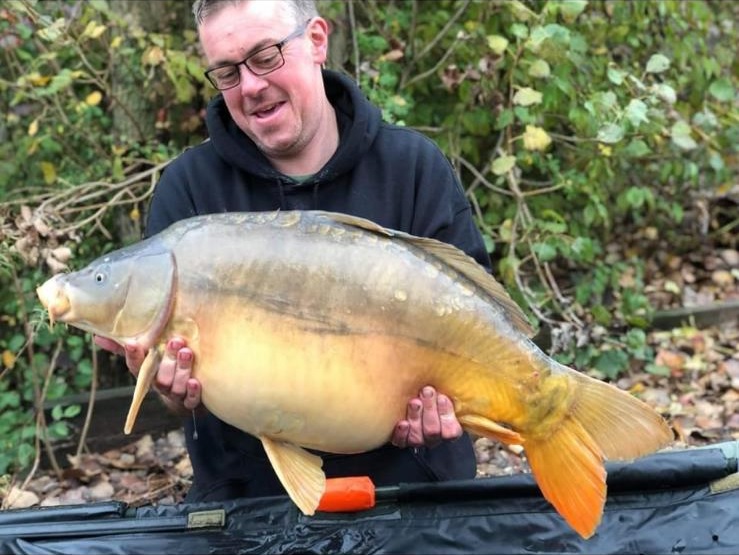 As you know, we now have a regular stocking program which has seen carp, silvers, crucians and tench stocked over the past 3 years.
We will continue to do this from the usual budget, this seasons fish are ordered/in the process of being ordered and we will share details of them when appropriate.
We are keen to improve the fishing and continue with our specimen club roots.
To this end, we will be introducing a "Big Fish Fund" with the aim of stocking a number of young, upper twenty pound carp into FP/Duffers. These fish will push on to be a new batch of 30lb and beyond fish, maybe even 40lb in a few years.
We know that not everyone is interested in carp or fishing our lakes, which is why we are raising the funds for these fish independently from our usual stocking budget.
We will be coming up with some money raising ideas, assisted with thanks, by the rest of the committee.
This page is the donation page for this purpose and we will be running some matches on dollar and the river, maybe some auctions, lottery ball type raffles etc etc.
Our initial aim is to stock 5 x 26-28lb carp next winter.
This gives us just over a year to raise the funds. If we can raise more then all the better.
The carp fishermen get some amazing lakes for a very low amount of money, we hope they will be generous and help us to push the stock in these lakes up to proper specimen sizes.
We will let members know exactly what the donations are being spent on.