Guest Area
Members Area
Log in to access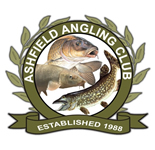 Welcome to Ashfield Angling Club Junior Membership

Cant make Work Parties but still want to help?


Alternatively ...
Please CLICK on the Google Ad link below and the club will be paid for your click ... it helps to pay for club projects, like stocking :-))
Ashfield Angling Club have decided to make under 16 membership free to encourage more juniors to get out on the banks. They will still need to be registered with the club for insurance purposes and they will receive a membership card. 16 - 18 year old's will cost £10 and can fish without supervision as long as the club receives written permission from a parent or guardian.
Ashfield Angling Club are very keen to promote a very strong Junior Section, for more information please contact the membership secretary.
Membership Secretary
.
If you are ready to join and have your Guardians permission please fill in this form