Guest Area
Members Area
Log in to access
Welcome to Ashfield Angling Club Maintenance and Stocking Donations Page


Ashfield Angling club prides itself on aquiring new waters and bringing them up to a standard acceptable to our members wherever possible, both from a fishability and health and safety perspective.
We always aim to be as simpathetic as possible to the natural environment as we know that the vast majority of our members appreciate the natural beauty of many of our venues.
Unfortunately this doesnt come cheap and we are unable to rely on the ability of our memnbers to attend work parties due to the many committments many have.
For this reason we have set up this Maintenance/Donations page, where we encourage members to contribute to the continuouus improvement of our venues, please give generously.
We will let members know exactly what the donations are being spent on.

Please donate through the paypal "Donate" button below.
Many Thanks




If you find it impossible to pay on line, you can send a cheque with your name and membership number and suggestions for maintenance/stocking to Donations, Ashfield Angling Club, St Bernadettes Church House, 61 high street, Bolsover, Chesterfield, S44 6HF
Latest Projects
Nostell Priory
We are excited to announce that we have just signed a lease on a new venue. From 1st Jan 2018 we will be adding Nostell Priory Upper Lake to our ever growing list of fisheries. This is an historic estate lake of over 20 acres famous for big Carp, Tench, Bream and Pike and will give us added pegs for when the rivers are closed. The lake is situated close to Wakefield which will be well situated for our many more northerly members. There is a huge amount of work to do at this Lake to restore it. We will be running work parties on a regular basis to tackle the undergrowth, peg building, reed removal etc. We know that there are weed and silt issues and have agreed to work closely with the estate to resolve these issues. This is an absolute gem of an Estate Lake which lake needs a proactive club such as ourselves to bring it back to its former glory.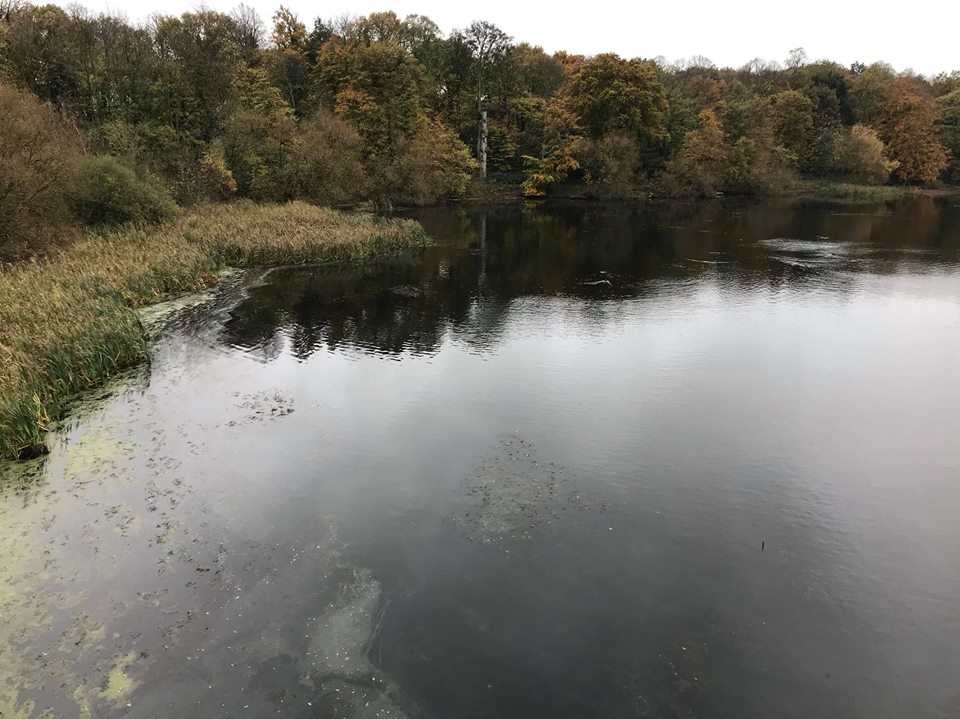 Gunthorpe Road Upgrade Complete ready for the closed season - before and after pictures below
The first phase of the road improvements at Gunthorpe is now complete ready for the start of the closed season, the Land owner was very impressed with the work - his comments were: "... I have looked over the work and feel it is a big step on from what has previously been done in the past. The key going forward will be regular maintenance in certain prone wet areas that may suffer from stone movement. Good engineering ideas to try and protect the road from flooding. I think some areas that show a little movement would benefit from a finer top surface but give it time to settle and dry before carrying out further addition of stone I would suggest. Many thanks for the confirmation of quality imported materials for a clear purpose-exactly where we want to be. Hope all goes well with your further works this spring."